Enjoy affordable calls to Kenya
TelephoneKenya keeps you connected to your loved ones back home through high quality calls and mobile recharges at the lowest rates.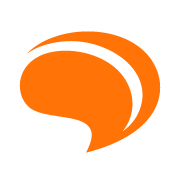 About TelephoneKenya.com
TelephoneKenya is an international calling service offering high quality affordable calls and top ups to Kenya, as well as 100% secure online transactions. Ever since it was established in 2008, our company has been the reliable service expats can always count on to reach Kenya, because we know that when you're far away from home, staying in touch with your family and friends is more important than ever.
See what our customers have to say:
GREAT
3.9 out of 5 based on 706 reviews
September 2, 2022
Grace Ngunu
You surpass all other providers I have used.
Your services suppasses all other networks I have used so far. Keep up your good work...
January 13, 2022
Lorraine S
Love Tel Kenya. It's always reliable and does not lose money. Even if I don't use my ...
July 24, 2021
Sammy Makokha
I'm very impressed with how you deal with any situation that comes your way, very pro...
Need more information?
If you have any questions, you can check our Help Center. If you can't find an answer there, you can always contact our Customer Support team. And we mean ALWAYS, as they are available 24/7.